Product Description
ORIGINAL PRODUCT: https://daubnerusa.com/product/sharp-wire/
8″ long cut sharp wire to tie tarp together. Delivered to your jobsite.

Daubner Sharp Wire allows you to be more efficient with your employees and get the most out of your labor costs. Each box of sharp wire contains 6,200 sticks for use.
Material: 16 gauge steel wire
Packaging: 4 lb box, contains about 500 pieces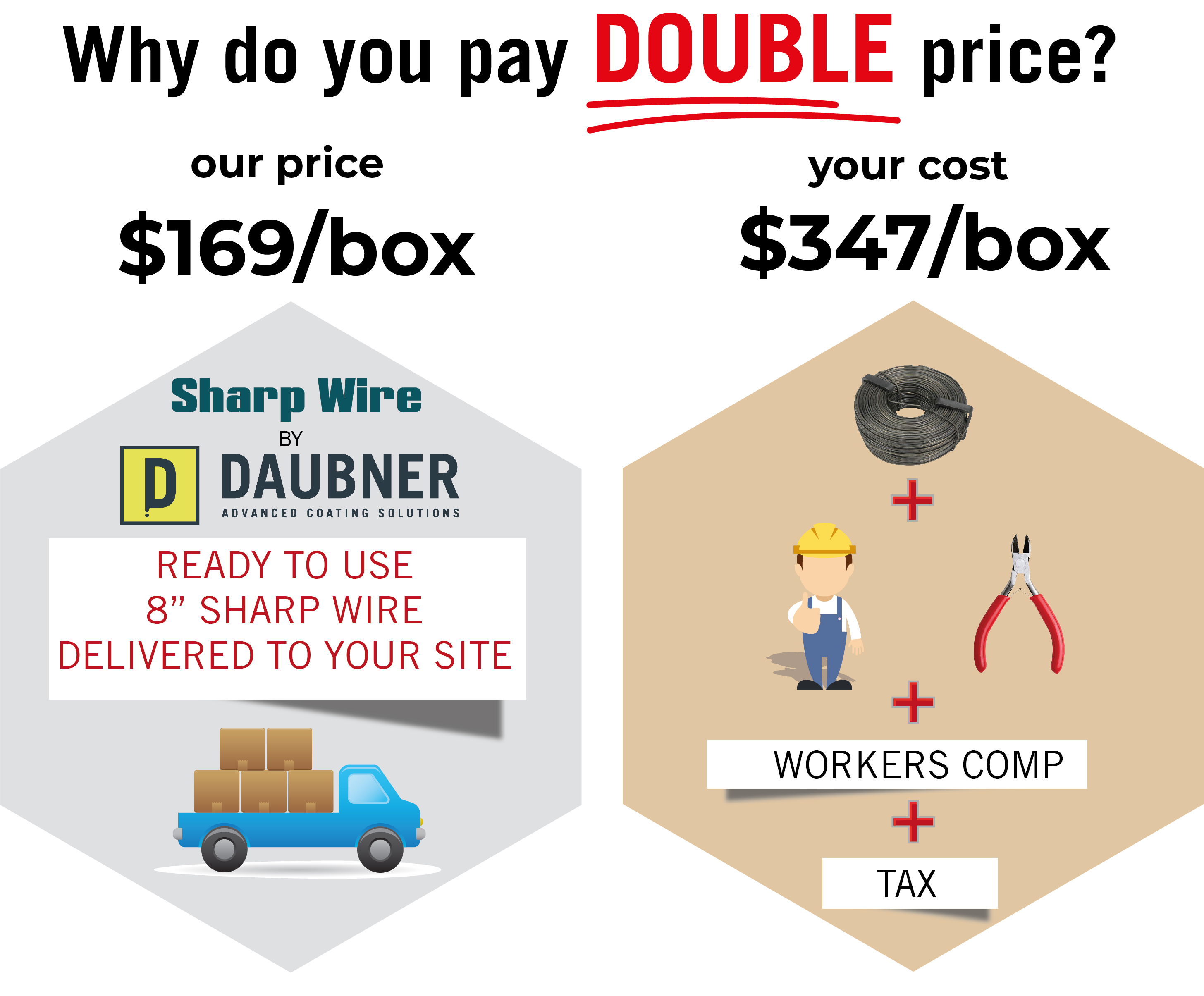 We sell a box for $169. It's 6200 sticks.
Have you ever calculated how much it costs for you?
Find out with our cost calculator!
Find your employee's rate (gross $/hour) and guess how many sticks can they cut in an hour. The matrix shows how much it costs for you to produce a box (6,200 sticks) of sharp wire.
(Calculation includes tax and WC but does not include employee's fringe, lodging, food, travel and opportunity costs.)